Inclined Creative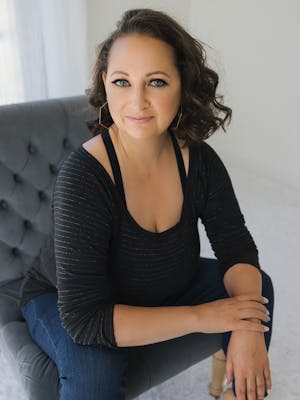 I'M AN ENTREPRENEUR WHO CREATES
SOLUTIONS FOR ENTREPRENEURS.
(And intrepreneurs, mompreneurs, overlappers, side-hustlers, and other go-getters. )
THE CALL
I started this business because I fully believe I am Inclined to be Creative, as are you. And I know so many of you fellow entrepreneurs started your own business, or are feeling called to do so because it feels like the only way to fully follow your heart and vision.
And within the larger umbrella of life and business, there is a multitude of things that can inspire and intrigue us on a daily basis. It's a feeling unlike any other, being prompted by an idea, dream, concept, or vision. And I'm guessing that if this experience is a common one for you, you know that it can be a blessing and a curse.
As someone who is indeed blessed with an abundance of these Big Magic-style mental callings, I'm the first to say inspiration can be exhilarating… and at times it can also be torturous. I have lived through a lot of pain and frustration due to the massive influx of possibilities that come my way regardless of the logistical obstacles and mental blocks that can prevent me from executing my visions.
SERIOUS STRATEGIES
Not only is this lifestyle demanding of simplicity and prioritization, but I also had to learn to build rock-solid and crystal clear boundaries around the ideas, people, and energies to which I say yes or no. I also had to learn to modulate my energy so that the surges and dips wouldn't take over my plans for the day with a will of their own.
Being invited to evolve and iterate, to explore new terrain every day, is part of being human. In these times, making a living by doing work that fulfills us, supports us, and serves others is no small thing. I see you, and I'm so proud of you for doing all the things it takes to manage the complexity of life and continue to dream, give, and grow.
I love seeing my clients' visions start to take shape and come fully to life. What dreams and possibilities are challenging you to step up and step out, in your business, in your life? In ways practical and emotional, I am here to support your journey.
MY EXPERTISE
I learned many of my skills at the Art Institute of California, San Diego where I graduated with a Bachelor of Science in Interior Design in 2007. Before I completed my interior design program, I discovered my love and talent for graphic design. It's one of the main ways I channel beauty in this world.
But when you work with me, I bring all of my skills to the table- and since I'm a bonafide multipotentialite, that means you get access to a serious breadth and depth of skills.
And the best part- not only do I have an absolute genius tech consultant for a husband who can help me troubleshoot like no other, and who keeps me using the fastest, most efficient, and secure technology, I also have resources to contract with any amazing professionals I may need to help me fulfill even your biggest-vision projects.
I know the best ways to gently support other multi-faceted entrepreneurs because I know exactly how to cope in my life with the overwhelm that often accompanies this gift of multipotentiality. I offer gentle emotional support and encouragement as well as practical solutions to the most frustrating blocks you might feel faced with.
I'M AT MY BEST WHEN I'M SUPPORTING OTHERS
I absolutely love helping my clients get their important work out to all the people who really need exactly what they alone can bring to the world. It literally energizes me to hear about your upcoming projects and help you brainstorm ways to take it all to a new level.
It's so much easier to do this for someone else rather than ourselves- that's why we need help with our goals and visions. I have an incredible dream team that helps me bring my A-game to each project- from a business coach, a somatic therapist, and a massage therapist, to my myriad of spiritual guides… I believe in mentorship and partnership, and that success in life has to be self-defined and holistic. I'd be honored to be a part of your success team.